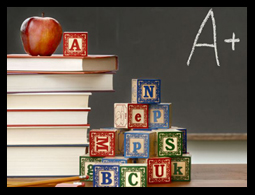 Book Sizes
Our yearbooks are 8.5" x 11" -(width & height)
Shipment Times
Paperback books run 10-15 business days and hardback run 20 business days. It is always better to get your order in early as there is always a last minute rush and production times can increase towards the end of the year. FCyearbooks offers a preorder option to set a production date for your yearbooks. A deposit is required for this service and it is best to get dates set by mid February.
Types of Bindings
We offer both Perfect binding/paperback and Hardback binding options. Our hardbacks are sewn so they will last much longer than gluing alone. We also offer a sewn perfect binding option which adds $2.00 to the perfect binding price.
Paper
Our yearbooks are printed on 80# Lustro High Gloss Enamel paper.
Cover Designs
Both hard covers and perfect bound covers are printed in full color with your custom design. Covers can be designed in your own software that will output a high resolution PDF. FCyearbooks also offers a custom cover design service for $95. Custom cover design will add a few days to the order process.
Manuscript Preparation
We accept PDF files. [*The yearbooks must have 24 pages or more.] If you are currently using a software that can export to PDF we can use the file for printing. If you are using a lower end product that cannot export to PDF there are sites on the internet that can convert to PDF for you. One of these sites is cutepdf.com Free Download (3.36MB). We recommend exporting at a press quality.
Proof Copies
If you want a hardcopy proof of your book before printing there will be a flat charge of $50.00. With the proof copy option, you will be mailed an unbound proof of your book and cover. The proof will be mailed within 3 business days after the order is received via overnight service and production will continue when your approval is received. Please keep in mind that the pages are going to appear exactly as submitted, but we are happy to provide the proof feature.
Privacy and Security
All files are encrypted before they are sent from your computer to our production facility. The facility is highly automated so no unnecessary people view any of the material that is submitted. We have a number of firewalls to prevent unwanted visitors to our site. Credit card numbers are not stored. After the job has been shipped, the card number is erased. If a customer wants to reorder from their library, they have to reenter the payment information. All personal information is kept strictly confidential. We do not share your name, address or other personal information with outside parties.
Payment Terms
One-Half (½) payment is required up front. The other half plus shipping, is due when the order is ready
to go.

What Do You Print
The Fundcraft Publishing group offers all types of printing services. Familymemories.com specializes in photobooks, one book at a time. Fundcraft.com specializes in fundraising cookbooks. Schoolplanners.com specializes in school planners. Instantpublisher.com specializes in all other types of book printing starting at 25 copies.

Shipping information
Most of our orders are shipped by FedEx Ground. However, we do provide shipment by FedEx Express and commercial truck. Please call or email us for freight estimates for orders to be shipped by carriers other than FedEx. Freight will be charged to your account when the books are actually shipped. We do not add any additional handling charges to the freight charges on your order and, in fact, pass along to you any discounts our freight carriers give us. At the time the books are shipped, you will receive an e-mail with the shipping information.

Minimum Number Of Books
FCyearbooks has a minimum order of 50 yearbooks. If you need fewer than 50 yearbooks please check with www.instantpublisher.com or www.familymemories.com.